Don't Fly Blind When Migrating Your Applications to the Cloud
Many organizations, even those not typically associated with technology, are migrating application workloads to the cloud. This trend is growing because of benefits such as increased flexibility, agility and availability. In most cases, the migration process is in hybrid mode, with some workloads moving to public cloud providers such as Amazon Web Services (AWS), others using private cloud software, and still others running on traditional physical hardware.
It is essential to maintain consistent digital experience for application users, regardless of where the workloads reside. End customers, whether internal or external, do not care where their applications are hosted, only that they work properly. Despite the many advantages of moving to public cloud providers such as AWS, monitoring and ensuring consistent application performance, integrity, and compliance is unfortunately often an after thought. Some times this is a misperception that the cloud provider's built-in tools will provide the same level of application visibility as before they migrated. Organizations find themselves flying blind without the information they need properly diagnose application issues.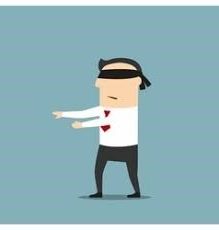 AWS (and other cloud providers) work on a shared responsibility model, the cloud provider is responsible for the performance and security of the infrastructure that applications run upon, but the AWS subscriber is responsible for the performance and compliance of the applications that they place there. At the same time, the cloud provider obfuscates and limits access to much of the under the cover details of infrastructure, making it difficult, if not impossible, for the organization to continue use the service assurance tools they have long depended upon. Getting copies of application packet data, for example, is essential for the deepest level of root cause analysis and resolution, but traditional means of doing so, such as mirror ports, are not provided by AWS.
Riverbed teams with Ixia on cloud visibility
For many years Riverbed has been a leader in application performance monitoring (APM), replied upon by organizations across the globe to measure and ensure application performance running in their private infrastructure. Recently, Riverbed launched a version of their SteelCentral AppResponse solution, called SteelCentral AppResponse Cloud, which can run in AWS. In order to deliver required application packets for an organization's source AWS workloads, Riverbed teamed with Ixia, a Keysight Business. Ixia, a long-time leader in network visibility, now offers a cloud-based packet collection service (CloudLens), able to seamlessly gather copies of application packet data running on any of an organization's servers running in AWS. The data can be gathered directly from the source server OS without requiring access to AWS infrastructure, and delivered to SteelCentral AppResponse Cloud for analysis. Ixia CloudLens data collection can be automated, is scalable and flexible (just like the cloud-hosted applications it is watching), optionally filtered, and delivered to SteelCentral AppResponse Cloud running in any AWS virtual private cloud that the customer specifies. Security of data is maintained with encryption.
Riverbed and Ixia customers can continue to ensure consistent performance of their applications, and maintain service level agreements, regardless of whether those applications run in public cloud, private cloud, or traditional infrastructure. Organizations need no longer fly blind to take advantage of the many benefits of hybrid cloud and AWS.
To learn more about the joint solution, please check out: