SteelHead Receives USGv6 and IPv6 Ready Logo Certifications
In December 2017, SteelHead, the industry's #1 WAN optimization solution, officially received USGv6 and IPv6 Ready Logo certifications. This ensures that Riverbed's WAN optimization solution can be deployed in the growing number of environments where IPv6 is in use.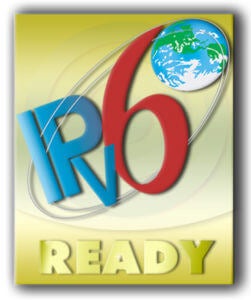 The move to IPv6 is critical for U.S. government agencies with the near exhaustion of IPv4 addresses. The Office of Management and Budget (OMB) anticipated this in 2005 and mandated that federal agencies begin to acquire network equipment that was IPv6-ready and begin the transition on internal networks by 2014. As a way to future-proof network infrastructure and embrace digital transformation initiatives, all agency networks are now required to be IPv6-capable and procure products that are USGv6-certified. With this announcement, SteelHead CX, SteelHead GX, virtual SteelHead, and SteelHead SD-Ready joins SteelCentral's NPM solutions that are IPv6 certified.
USGv6
Riverbed SteelHead was tested and certified by University of New Hampshire InterOperability Lab (UNH IOL) under the USGv6 host profile. This profile consists of basic IPv6 functionality, specific requirements, and key optional capabilities for routing, security, multicasting, network management, and quality of service.
UNH-IOL is the only North American laboratory that offers ISO/IEC 17025 accredited testing designed specifically for the USGv6 Test Program. The test program, designated by NIST, provides proof of compliance to IPv6 specifications outlined in industry standards. Generally, USGv6 is used as a guide for government IT acquisitions to help ensure the completeness, interoperability, and security of IPv6 technology in the product.
IPv6 Ready Logo Certification
Riverbed SteelHead received the IPv6 Ready Logo certification, Phase-2 Gold Logo award. This indicates that SteelHead successfully satisfied the requirements of the Phase2-IPv6 core test coverage.
The IPv6 Ready Logo Program, is an industry-accepted conformance and interoperability testing program intended to increase user confidence in the product's IPv6 implementation. The objective and benefit of the IPv6 Ready Logo Program is to verify protocol implementation and interoperability of IPv6 products. This program is multi-national and is recognized in the following countries—Taiwan, France, China, Japan, Korea and USA.