Talking SD-WAN, SaaS, and More With Packet Pushers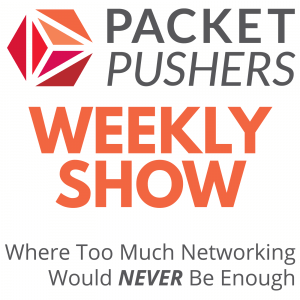 We're excited to be joining Packet Pushers for a series of upcoming podcasts to discuss the latest IT trends that are shaping today's hybrid enterprise.
For those of you who don't know, Packet Pushers is a community of thought leaders who are experts and hardcore fans of all things related to data networking. Go check out our first podcast with them right now!
If you're reading this line, there's a distinct possibility you haven't listened to the podcast just yet. Perhaps it's because you want to read this post in its entirety. If so, thanks! I'm flattered.
More than likely, however, it's because you want a preview of what to expect from this particular podcast. Let me set the stage for you.
WAN optimization is in its second decade of existence. Without a doubt, many network pros can tell you about all the goodness it continues to deliver to their businesses. That said, today's hybrid enterprise is dynamic, complex, and requires more than traditional approaches to WAN optimization to effectively and securely deliver mission-critical applications.
Business and application requirements continuously change, so IT needs to be highly agile when reconfiguring networks to accommodate these modifications. SD-WAN solutions are emerging to help automate and manage some bits and pieces at the edge. But what companies need is a comprehensive solution that enables business-defined (not network-confined) application delivery across end-to-end hybrid architectures.
That's where this podcast and Riverbed come into play.
Tune in as Riverbed's Hansang Bae, Brad Wood, and Scot Wilson discuss how IT teams can conquer the complexities of today's hybrid WANs. Hear about the latest advancements from Riverbed and why we're primed to support the emerging SD-WAN market.
What's discussed?
The vast evolution of WAN optimization capabilities with the emergence of SD-WAN and other technologies
Optimizing application workloads wherever they reside—in data centers, the cloud, and branch offices
Going beyond DNS with GeoDNS to elevate performance for Office 365, Salesforce.com, and other leading SaaS apps
How to see from mouse click to disk to quickly detect and fix performance issues, regardless of who owns the infrastructure or where the problem lies
Prioritizing and directing traffic over the optimal network path—at the best cost—by bolstering QoS engines with deep application intelligence and business-intent management policies
The podcast also covers:
Why HTTPS is the new TCP
Why it's time to give the IP address a funeral
How Riverbed is 'the good Skynet'
Still here? Here's another invitation to check out the podcast. You won't be disappointed! And to sweeten the deal, we'll even give you an opportunity to receive this free t-shirt! (Well, not this exact one, obviously, but one just like it.)
Happy listening!