Technology Creates Dynamic Insights at Tampa Preparatory School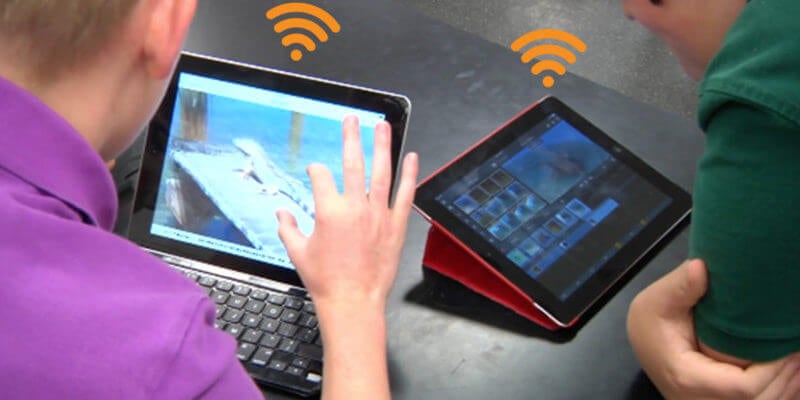 Part of a blog series celebrating schools recognized by Innovate to Educate, Ed-Tech Awards sponsored by Xirrus.
At the Tampa Preparatory School, the mission is to provide students "a preparation for life with a higher purpose than self." Each classman must abide by an honor code and resolve to make a positive difference both in the school and outside world by being honest, respectful, trust-worthy, and fair.
Conversely, the educators and staff at Tampa Prep promise to create a place where young people can Think, Create, Be Themselves, Aspire to Excellence and Go Beyond. Students are encouraged to reflect and analyze on the path to personal understanding. They are asked to celebrate the imagination in geometric proofs and formal essays, on canvas, the computer, and stage, in poetry readings and morning assemblies. They are taught to respect people's differences. And, they are guided toward winning attitudes in academics, athletics and arts so that they may meet the challenges that exist beyond their communities and experiences.
The academy offers concentrated studies in the academic areas of STEM (Science, Technology, Engineering and Mathematics), Global Studies and Art.
Each of these programs requires students to select classes from a body of relevant coursework that coincides with each interdisciplinary focus. In addition, students must participate in one of several extracurricular activities and attend related events. The underlying goal is to equip graduating students with a range of experiences that prepare them for further opportunities in these fields.
Part of making that happen comes from giving students access to technological tools. The selection of Tampa Preparatory School as an Apple Distinguished School underscores the school's innovative and compelling learning environment. For the past three years, Tampa Preparatory has been designated
an Apple Distinguished School, an honor reserved for schools that meet criteria for innovation, leadership, and educational excellence, and demonstrate a clear vision of exemplary learning environments.
With the implementation of iPads, teachers have been able to provide instant feedback to their students using apps like Nearpod and Socrative. Using the tablets, science classes run lab simulations and conduct virtual dissections. Other disciplines use green screens and iPads to create videos. Students in all grades have the opportunity to learn computer programming, photo and video editing, compose music and create CAD drawings for 3D printing. The iPads are even used in the health and physical education classes to analyze movements and sports analytics.
Having this many students using devices simultaneously for bandwidth heavy activities requires that Tampa Preparatory School have a powerful Wi-Fi Network. Xirrus is proud to build Wi-Fi networks that keep students connected around the world.