Tyranny of Choice and Why You Need a Good SD-WAN RFP
You choose
Too many choices drive me crazy. I don't know if you're like me but if I'm at the grocery store, I either spend far too much time reading the labels and comparing prices or I default to quickly grabbing the item at eye level with the cool label. When you evaluate SD-WAN offerings, it's also easy to find yourself overwhelmed experiencing the "tyranny of choices."  There are at least 60+ SD-WAN vendors (counting MSPs) and each lists an impressive array of features and benefits. That's why it's important to consider your specific environment and objectives and to ask the right questions in the right way in your SD-WAN RFP.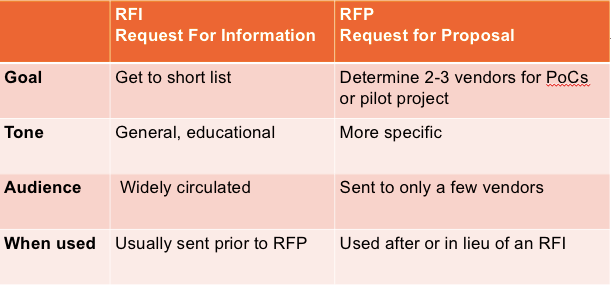 When it comes to asking questions, many companies will start out with an SD-WAN RFI (request for information) before narrowing down their selection to a few vendors and then drilling into the details with an SD-WAN RFP (request for proposal). Although the terms RFI and RFP are used relatively interchangeably, there is a distinction:
SD-WAN RFIs are typically broader and more educational in nature.
SD-WAN RFPs may include more specifics and drill down into pricing and contract variables. Often an RFI precludes an RFP.
Building a better SD-WAN RFP
Here at Riverbed, we combed through all the SD-WAN RFIs and SD-WAN RFPs that we've received over the past few years and also solicited input from industry analysts. Some of our key findings are below on what to do and what not to do when you evaluate SD-WAN solutions:
Tell them about your organization. Be sure to include a section with background on your company, business objectives, project goals, timeframes, IT systems, and architecture. Don't forget to provide details on your remote WAN end points, current WAN, and current network security so the vendor can address your concerns specifically.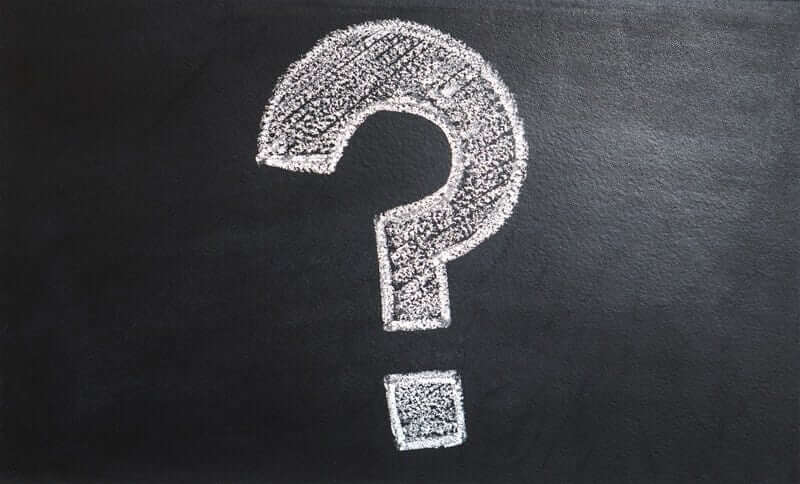 Make sure to use open-ended questions. Sure, it's easy to include yes/no questions but this type of question overlooks how features and capabilities are implemented. Instead of simply asking a yes/no question like, "Do you support eBGP?" consider including a statement such as "Describe the ability of your solution to replace branch office routers."
Consider network integration with traditional environments. As networks migrate from traditional networks to SD-WAN, it's important to consider how to integrate traditional and SD-WAN networks. At some point, you may want to consider whether you will eliminate traditional hardware-based branch office routers altogether. Make sure that you're asking questions such as:
Describe your insertion model in the data center (in-path, out-of-path, etc.).
How does your solution support hub-and-spoke and any-to-any/full mesh communications.
Describe how your solutions enables migration from existing routers and whether routing protocols remain the same or whether a network redesign is needed.
Bake in security upfront. Direct internet access (DIA) and IoT initiatives are leading companies to rethink how they approach network security. It's worth considering how each SD-WAN vendor enables effective security, not only to the WAN links but up to cloud locations and down to the LAN/Wi-Fi, mobile users, and IoT devices.
Plan for the future. Don't forget to plan for future growth and strategic initiatives when you evaluate SD-WAN. If cloud-first strategies apply to you today or will in the future, be sure to ask about:
Availability in AWS and Azure marketplaces
Cloud security provider integrations, i.e. Zscaler, for secure direct Internet access
Application classification and automated routing
Ensuring performance when accessing public cloud resources
Mobile user support
Or, if you are considering unifying your network fabric across WAN/LAN/Cloud be sure to ask about:
Policy integration of Wi-Fi, LAN, and traditional WAN components
Unified dashboards across SD-WAN, wired and wireless LAN, and cloud connectivity from the end user to the apps to the data
User and device authentication
Single sign-on (SSO) and 2-factor authentication
How to onboard headless IoT devices
Secure guest services
Wi-Fi architecture and integrations
The ultimate, customizable SD-WAN RFP 
If you're ready to issue your own RFP or are in the midst of an evaluation process, we've drafted a mock RFP guide that you can download and customize as needed to better understand how different vendors configure, deploy, update, manage and orchestrate their solutions. We've worked hard to make it apply to critical SD-WAN capabilities from vendors across the board. It will help you cut through the confusion and the tyranny of choice that can come from simply too many options. Or for a high-level overview, check out this webinar to help you choose the right solution for your enterprise.