UC Monitoring Magic is Just a Few Clicks Away
What goes on in a unified communications (UC) infrastructure to deliver those thousands of calls, online meetings, and corporate town hall videos every minute of every day is amazingly complex. Users don't really care how it happen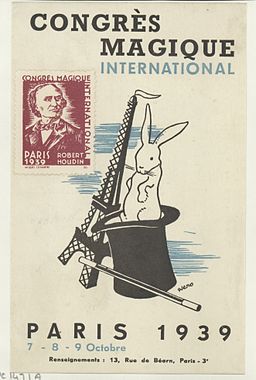 s or why; just as long as it works any time from anywhere they happen to be. To them, it is magic.
' Any sufficiently advanced technology is indistinguishable from magic.'   
– Arthur C. Clarke
Luckily, SteelCentral UCExpert provides visibility into the mystifying world of communication by constantly monitoring and analyzing key performance metrics. To help you grasp the wizardry that goes into the Riverbed UC platform, we've released a white paper: 'End-to-End Unified Communications Visibility for Microsoft, Cisco, and Avaya Environments.'
The whitepaper begins with a review of the pros and cons of monitoring UC using either end-point telemetry or network probes. It then explores how these methods can combine to provide a superior visibility solution that only Riverbed is capable of delivering.
Not only is our solution providing more visibility than you may have thought possible when there are multiple UC vendors in play, operations staff don't have to be master alchemists specializing in point tools be effective. With the wave of their wands (a.k.a. mice), telecoms, support, and network operations staff can gain insight into service adoption, media usage, and network health by using the built-in dashboards. View our short video 'SteelCentral UCExpert Dashboard Overview' to see for yourself how these dashboards provide relevant information in an easy to understand format.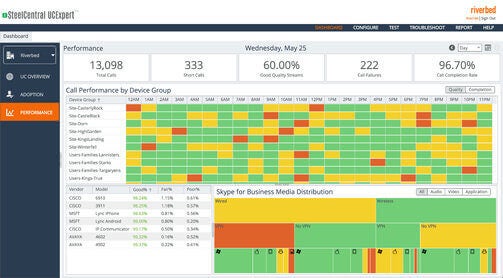 In addition to the spellbinding way dashboards simplify real-time environment monitoring, SteelCentral UCExpert's standardized workflows make troubleshooting complex user experience problems easy. Whether investigating problems during a specific call between two endpoints or multiple issues at a particular location, within just a few clicks operators can determine the root cause. Similarly, built-in reporting analyzes and tracks usage statistics, supports compliance audits, and identifies areas within the infrastructure that may require maintenance.
Try SteelCentral UCExpert for free today,
Related reading: