Unifying End User Experience Monitoring and APM – 4 Key Business Benefits
As mentioned in the Reinventing APM for the Digital Era blog, one of the key pillars of the most recent SteelCentral release is unifying End User Experience Monitoring (EUEM) and Application Performance Monitoring (APM). In this blog, we'll take a closer look at the business drivers, competitive advantages, and four key benefits of this SteelCentral SaaS initiative. But first, some context.
EUEM and APM are separate product categories
Just about every APM product claims some capability for End User Experience Monitoring. And it's no surprise. Gartner's 2018 Magic Quadrant for Application Performance Monitoring lists it as the first of three functional dimensions for APM products.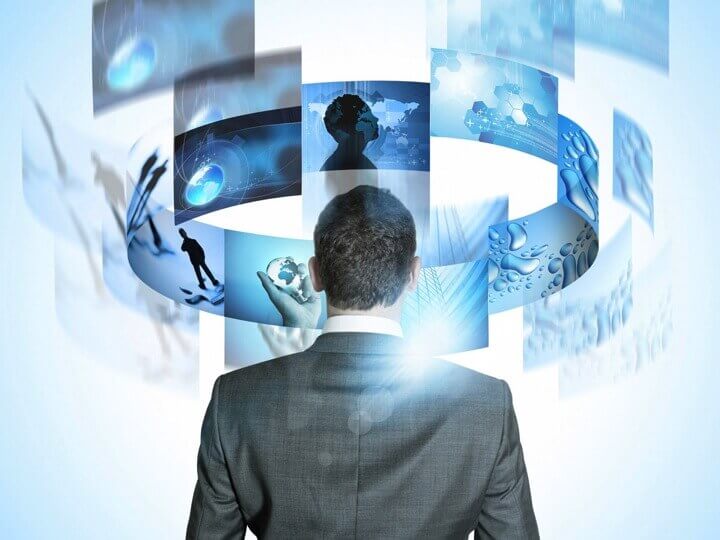 Actually, to be precise, Gartner refers to it as Digital Experience Monitoring (DEM). Why the name change to DEM from EUEM? To account for the fact that, in the world of Internet of Things, an "end user" interacting with an application may not be a human. Yet IT must still monitor performance and availability of those business critical applications as end users interact with them. Whether that end user is a consumer making on-line purchases, a contact center employee using a CRM tool, or an Internet-connected toaster, car, or gas turbine.
One EUEM approach is synthetic monitoring, in which a script that simulates users interactions with key applications is programmed to run at regular intervals to identify major execution issues or availability problems. Another approach is agent-based monitoring, used by Device Performance Monitoring (DPM) vendors to monitor the health and performance of end user devices. These products track operating system metrics like resource utilization and health. Some DPM products also can identify installed applications and identify app crashes. Metrics like these certainly relate to end user experience, but they don't provide any visibility into how end users are actually experiencing the applications they use.
So, although there is some overlap, most vendors fall into either the APM segment or the EUEM segment. In its APM Magic Quadrant, Gartner mentions that they track these categories separately.
Stand-alone EUEM and APM products aren't made for a digital business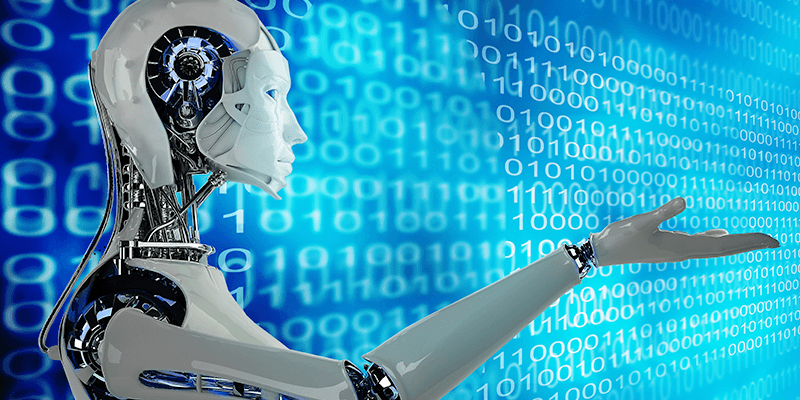 When it comes to ensuring excellent digital experience for consumers and the workforce, these products fall short. APM products typically focus on Real User Monitoring (RUM) or synthetic monitoring for web and mobile apps. But in a digital business, enterprises rely on a broader portfolio of business critical apps, beyond just web and mobile. Enterprises use traditional thick client apps, or apps running on virtual environments. And JavaScript injection used for RUM typically requires access to the application code. What about SaaS apps delivered by 3rd parties? How do you instrument an app you don't control?
Synthetic monitoring has different limitations. It doesn't capture ACTUAL end user experience. It only simulates it. And while synthetic monitoring can identify application performance issues in general, it cannot identify or help resolve any particular end user's complaint. In a digital world, where every transaction matters, this presents a problem for the service desk. When users call to complain, synthetic monitor tells the service desk agent nothing about what the end user was actually experiencing.
SteelCentral unifies EUEM and APM
To address these challenges, with this release, SteelCentral is reinventing APM by unifying End User Experience Monitoring and Application Performance Monitoring. This release builds on the integration between SteelCentral Aternity EUEM and SteelCentral AppInternals APM. We've unified the licensing for the SaaS versions of these products, so that companies can shift their monitoring strategies between end user devices and back-end application components as their businesses evolve. How does this work? Watch this short video to get the full picture.
Four business benefits of unified EUEM and APM licensing
Having a single SKU for SaaS-based EUEM and APM provides a variety of benefits to both enterprises and service providers.
1. Align monitoring with dynamic changes in your IT environment
Digital transformation means constant change in the IT environment. Companies expand to new geographic locations and open new branch offices. Or they consolidate data centers for economies of scale. Or, the opposite. They acquire rivals and close branch offices. They open new data centers for geographic redundancy or proximity. No matter what the case, a unified licensing model for EUEM and APM enables IT to keep pace. IT can shift monitoring capabilities between end user devices and back-end application components as the underlying infrastructure shifts. And managed service providers can modify the mix of their services to align with these changes in their customer's environments.
2. Maintain monitoring during SaaS migration
As companies migrate their business critical applications to third party SaaS companies, they risk being left in the dark. APM products use agents and Javascript injection to provide IT with visibility into the performance of applications run in-house. But IT can't instrument 3rd party SaaS apps that they don't control. Yet the business still holds IT responsible for app performance, whether those apps run in the company's own data center or in a 3rd party environment.
A unified licensing model between EUEM and APM enables IT to maintain visibility into the performance of SaaS-delivered apps. Rather than instrument the apps on the back-end application infrastructure, IT can monitor application performance from where it really counts – the end user's device. With an agent on the end user's device, IT can monitor the performance of applications, as they render on the screen. Doing so enables IT to hold SaaS vendors accountable to performance expectations.
3. Maximize your investment in management
There's no more shelf-ware with a unified End User Experience Monitoring and APM licensing model. Companies and service providers can deploy un-used agents to where they need them most – end user devices or back-end application components. And vice-versa. According to Gartner (2018 APM Magic Quadrant), enterprises use APM on only 5% of business critical applications, so there are plenty of apps to be monitored.
 4. Simplify vendor management
A unified licensing approach for EUEM and APM takes the benefits of a having a single management vendor to a whole new level. Rather than interacting two separate vendors, now you can switch monitoring capabilities seamlessly within SteelCentral SaaS. This streamlines administrative tasks like vendor management, ordering, provisioning, and support.
Get started today!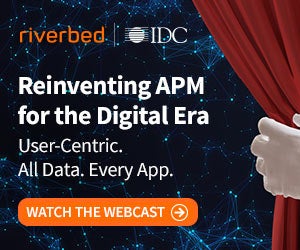 Learn more about how Riverbed is reinventing APM for the digital era by watching this on-demand global webcast.
You can get started with End User Experience Monitoring by registering for the Aternity free trial today. Or you can start with Application Performance Monitoring by registering for the AppInternals free trial.