Wi-Fi Inspector: Demysti-Fi Your Wi-Fi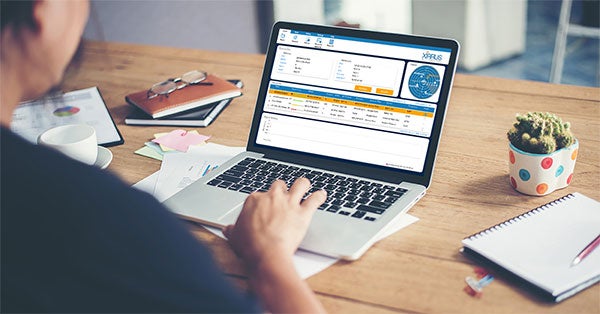 For many, Wi-Fi technology must seem like it requires a bit of black magic. You can't see it or touch it. Its behavior can change over time. And if it stops working, what do you do to fix it?
Since 2008, Xirrus has produced free Wi-Fi tools to help our customers and users design, deploy, and troubleshoot Wi-Fi networks. One of these tools, the Xirrus Wi-Fi Inspector, is useful to just about anyone working with Wi-Fi. Over the years, more than 1 million users have downloaded and taken advantage of the application. And now Xirrus has released completely updated versions of Wi-Fi Inspector for Windows and for the first time, Mac OS. Best of all, Inspector is available to everyone for free.
True to its name, Wi-Fi Inspector provides insights into how Wi-Fi is working on your Windows or Mac device, along with providing a snapshot of the wireless activity in your surrounding area. As a result, Inspector can help discover and address a host of Wi-Fi issues by making available information and insights which are often difficult to find on your own, like Wi-Fi channel settings, signal levels, IP addresses, vendor IDs and more. No more combing through 10 different places to find the data.
Wi-Fi Inspector can help you to:
Check the quality of your Wi-Fi and Internet connection. From Inspector, you can run tests on the quality and performance of your network connection with the click of a button. Use these tests to verify or troubleshoot bad connections. You may find you have a good Wi-Fi network but remain unable to get anywhere online because of an issue with your ISP.
Verify you have good Wi-Fi signal everywhere. You will usually want at least one Wi-Fi network (SSID) in the 5GHz frequency and one in 2.4GHz, at levels of -65dBm or higher, in all areas that support Wi-Fi. If the signal levels drop lower, you might need more APs.
Confirm you have good Wi-Fi channel design. You should typically set channels in the 2.4GHz frequency to either 1, 6 or 11 and not any numbers in between. Networks set to other channels will interfere with those running at 1, 6 and 11 and should be changed.
Detect and remove unauthorized Wi-Fi access points. See any network (SSID) or vendor names you don't recognize operating at a high signal level? If so, they may be unauthorized and need removal. Inspector has a Geiger Counter-like mode that beeps increasingly faster the closer you get to the source of a selected network, letting you quickly locate any rogue APs.
Inspector also comes in handy as a remote troubleshooting tool. A user facing an issue can download the tool, run it, and report the results back to an IT/Support team. You can also export your current list of Wi-Fi networks to a csv file and send it off for analysis.
The new Wi-Fi Inspector 2.0 version supports Windows 7, 8 and 10 and Mac OS 10.10 and 10.11 systems, as well as all the latest Wi-Fi technologies, including 802.11ac Wave 2.
Make your Wi-Fi less mysterious and more manageable. Visit https://www.riverbed.com/products/xirrus/inspector.html to download Wi-Fi Inspector and get a behind-the-scenes view of the magic taking place over your airwaves.