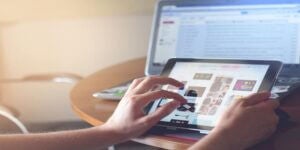 Organizations are focused on omni-channel strategies to improve customer experience. It's not just about the approach of the kick-off to the holiday shopping period. In the US, it's the open enrollment period for employees to make selections for their health insurance and other benefits for the upcoming year. And the wild gyrations of stock markets around the world have caused trading volumes to increase for financial services companies. As a result, IT teams at companies in these industries, and in governments too, must ensure excellent digital experience at every step in the customer journey.
Visibility into customer experience all along the customer journey
Customer expectations around excellent service have risen over the past twelve months. In fact, a 451 Research survey shows that 86% of companies surveyed report an increase in customer expectations. (Source: 451 Research's Voice of the Enterprise: Customer Experience & Commerce, Merchant Study 2022). Despite fears of recession, or perhaps because of them, companies must maintain their focus on customer experience in order to grow their business.
Organizations need actionable insights into the impact of IT performance on revenue, order fulfillment, and customer abandonment to improve customer experience. They also need visibility into the digital experience across the entire journey–from navigating unique paths across digital services on websites to interacting with employees in the contact center, branch, store, or back office.
Contact centers are on the front line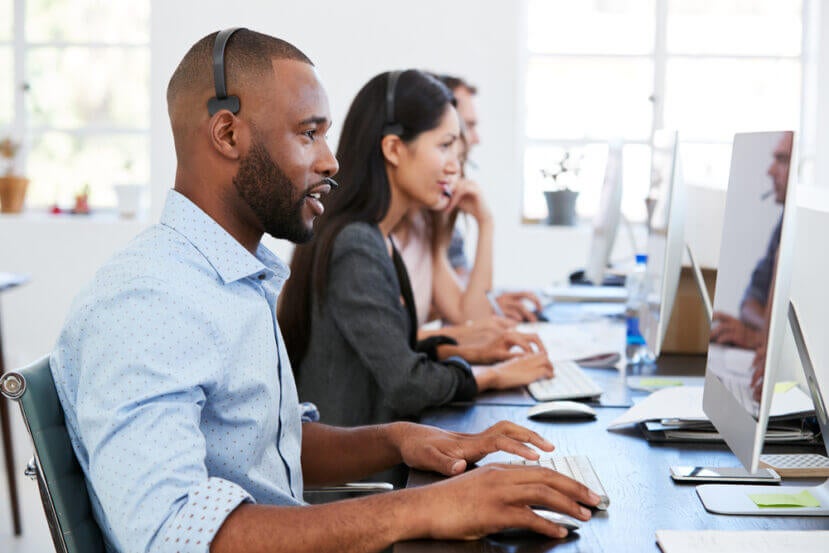 Today's contact centers are metrics-driven departments focused on continuously improving the customer experience. From customer satisfaction (CSAT) scores to first call resolution (FCR) times, to average handle times (AHT)–the alphabet soup of customer service metrics hinges on how productively people use technology. After all, if a customer can't complete their transaction on the portal or website, they get in touch with the contact center. There's a direct, inverse relationship between website performance and call volumes in the contact center. And that relationship affects the key metrics. When website performance suffers, volumes rise, CSAT drops, call queues and AHT increase, etc.
IT teams need more from their monitoring tools
Omni-channel strategies create a seamless experience for customers, but underlying that seamless experience is a complex infrastructure that must be managed. IT teams struggle to support the complicated combination of legacy and newly emerging technologies, ranging from voice communications to websites, to cloud-native applications, and conversational AI.
Traditional monitoring tools have limitations that prevent organizations from achieving these goals.
Customer experience disconnected from employee experience. Separate domains prevent digital experience insights across the whole customer journey.
Floods of technical telemetry. Performance metrics disconnected from business outcomes don't help IT prioritize where to focus.
Reliance on sampling to deal with enterprise scale. Failure to capture every application transaction means that IT will miss performance problems.
Limited coverage of enterprise business applications. Provides an incomplete picture of digital experience for the hundreds of applications used to run the business.
Total experience–improving both employee AND customer experience
Riverbed's Alluvio Aternity is the only vendor in the market to provide full spectrum Digital Experience Management. What do we mean by this term? In short, it provides total experience management:
Insights into the digital experience of both customers AND employees.
The impact of digital experience on business outcomes AND technical telemetry.
Unified performance visibility of both employee devices AND the application service, including cloud-native environments.
A big data approach that captures and stores ALL transactions without sampling.
The ability to measure actual employee experience for ALL types of applications.
Watch this short video to see how Aternity addresses key challenges for high-performing contact centers:
[embedyt] https://www.youtube.com/watch?v=GLjGtJEuRdI[/embedyt]
Ensure a world-class customer experience all along the digital journey
Alluvio Aternity User Journey Intelligence provides contextualized visibility and actionable insights into user journeys across complex web environments, enabling organizations to improve satisfaction and drive revenue.
With Aternity User Journey Intelligence, you can:
Follow every path your customers take on your website, converting and non-converting.
Track the digital experience of every user at each step of the journey across your site.
Guide users along the highest-converting paths and optimize the ones that cause drop-offs.

A Value Leader in the EMA Radar for DEX
Industry analyst firm EMA has named Aternity a Value Leader in the EMA Radar for Digital Employee Experience Management. You can register to obtain a complimentary copy of this report rating the solutions of Aternity against eight other vendors. EMA cited Aternity's application experience visibility as a key differentiator. As discussed above, visibility into the customer journey, website performance, and the performance of the key business applications used in the contact center can help ensure a world-class digital experience.

Watch our webinar on Total Experience with 451 Group
If you're interested in hearing more about trends and investment in customer experience and how Aternity has helped high-performing contact centers ensure an excellent digital experience for employees and customers, please attend our upcoming webinar with the 451 Group. If you're busy on December 8, don't worry. You can catch it later on demand.

Or, if you'd like to register for a free trial of Aternity, you can get started today.