Application performance is significantly influenced by the performance of underlying infrastructure. IT organizations constantly monitor alerts originating from thousands of network nodes to ensure the highest degree of performance. Riverbed NetIM and Splunk integration allows enterprises using Splunk's data platform for operational and security intelligence to ingest infrastructure alerts easily.
Built on microservices architecture and a Kafka messaging framework, NetIM delivers the scale and performance necessary to monitor large hybrid enterprise infrastructure. NetIM simplifies operational workflows and day-to-day monitoring with plethora of advanced capabilities, some of which include:
Splunk Alert Notification
Customers can send infrastructure alerts to Splunk Enterprise or Splunk Cloud through HTTP Event Collector (HEC) APIs. Splunk integration allows NetIM to consolidate infrastructure alerts for Security Ops, IT Ops, and DevOps workflows. NetIM provides an out-of-the-box template for Splunk notification and also provides the flexibility to customize the Splunk template to meet specific business needs.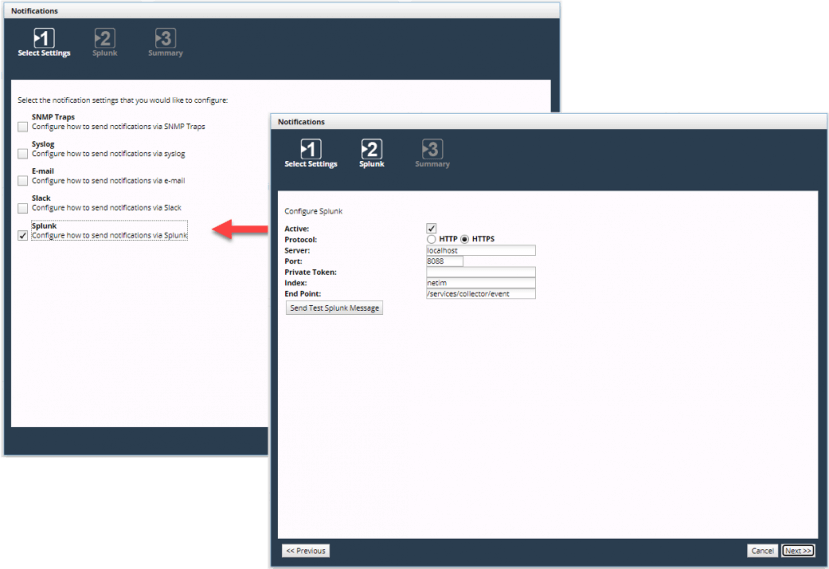 Windows Visibility
Gain deep visibility into Windows environments by gathering instrumentation and telemetry from Windows computing systems. NetIM supports Windows Management Instrumentation (WMI) using PowerShell and aggregates Windows system information with other network metrics such as those obtained through SNMP or CLI. Data from NetIM can be presented through Riverbed Portal, a comprehensive operations dashboard across the hybrid enterprise.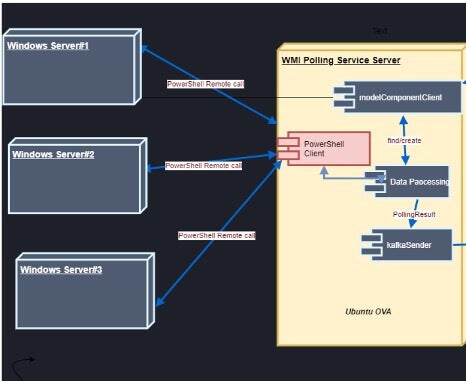 Self Diagnostics
When NetIM deviates from its expected performance, the root cause can be within the NetIM application or hosted container environment. Isolating the cause is especially challenging when microservices are distributed across multiple physical hosts. NetIM provides self diagnostic tools to isolate issues across guest and host environments or even at the individual container or microservice level for faster resolution.
Analytics
NetIM provides powerful analytics capabilities and simplifies troubleshooting through automation, real-time monitoring, and identifying anomalies and violations. NetIM's unique health scoring system for every device and interface can quickly communicate health status based on multiple metrics. Site level or group level summarized scores allow users to see global health status at a glance spanning the entire enterprise. NetIM's intelligent analytics algorithms guide users to where performance issues are originating to save time and effort.
Automation
NetIM provides both northbound and southbound APIs to integrate with other IT systems and automate everyday tasks. Through these APIs, IT teams can automate adding, deleting, and updating devices, groups, interfaces and many other functions. By automating repeated and structured tasks, IT staff have more time to focus on projects of strategic importance to the organization.
NetIM is built from the ground up to tackle complexities of monitoring hybrid enterprise infrastructure. NetIM simplifies NetOps, SecOps, and DevOps workflows with capabilities such as Splunk integration, WMI and supportability tools. NetIM is a component of the Riverbed Unified NPM solution, which tightly integrates device monitoring, flow monitoring, and full packet capture and analysis, for faster troubleshooting of complex performance problems.