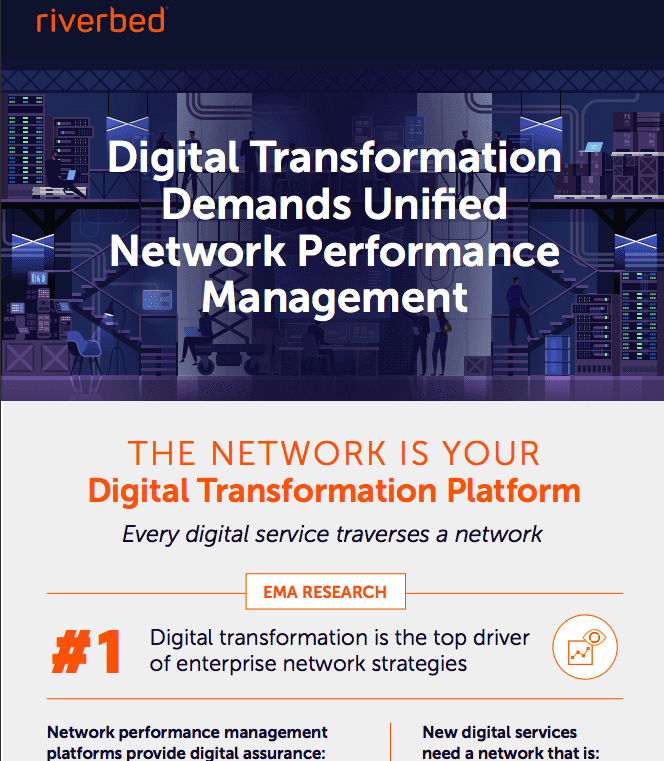 We're all used to the back and forth: integrated platform or standalone, best-of-breed? "Tools that can correlated multiple classes of network data are more effective in all NPM (network performance management) use cases," according to industry analyst Enterprise Management Associates (EMA). To help in your search for an integrated platform, EMA lists five must-haves for unified NPM below:
#1: Diverse data collection and analysis
NPM tools that correlate multiple data sources provide better insight into application performance, security, events, anomaly detection, and ultimately end-user experience. They gather data more than packet data. They include data from device metrics, flow records, tests (ping and traceroute), logs, synthetic traffic, and even pull events and data from other systems.
#2 Workflows for key unified NPM use cases
Unified NPM solutions should support workflows and functionality for each of the key use cases listed:
Performance monitoring
Troubleshooting
Security monitoring and response
Capacity management
Cloud application migration assessment
#3 Platform scalability
NPM tools must be able to do everything at scale: collect, process, store, and analyze. The amount of data is always expanding and includes data from all your physical and virtual networks whether they are in the cloud or on-prem. Even if you are not supporting IoT (Internet of Things) edge devices, you will probably need to do so at some point in the future.
 #4 Data granularity
With so much data to collect, process, store, and analyze, the temptation is to aggregate the data. But, then what do you do when you need to drill into the details? Do you have the raw data captured at high frequency that allows you to drill down and gain critical insights?
#5 AIOps-driven NPM
Artificial intelligence for IT operations or AIOps is used to very quickly surface anomalies and detect patterns in large volumes of data. With AIOps, these enterprises can better automate key network management processes, including network traffic analysis, root cause analysis, capacity management, and security remediation. It's no wonder that 92% of enterprises are using or want to use AIOps-driven NPM, according to EMA.
Do you have others to add to the list? Or, if you'd like to learn more about the big five, must-haves for unified NPM, check out the infographic.