The SteelConnect EX portfolio has expanded its power and flexibility with the addition of three new enterprise SD-WAN appliances: EX-385, EX-485, and EX-685. Ideal for Internet-only or hybrid WAN connectivity to small- and medium-sized branches, these xx85 platforms have LTE for cellular backup, the latest Wi-Fi 6 for branch user WLAN access, and Power over Ethernet (PoE) for video cameras and VoIP phones. These platforms can support a multitude of WAN transport technologies such as MPLS, private and public Internet broadband, and LTE.
Salient Capabilities:
Enterprise-class SD-WAN
Industry-leading Application Acceleration
Advanced network and SD-WAN security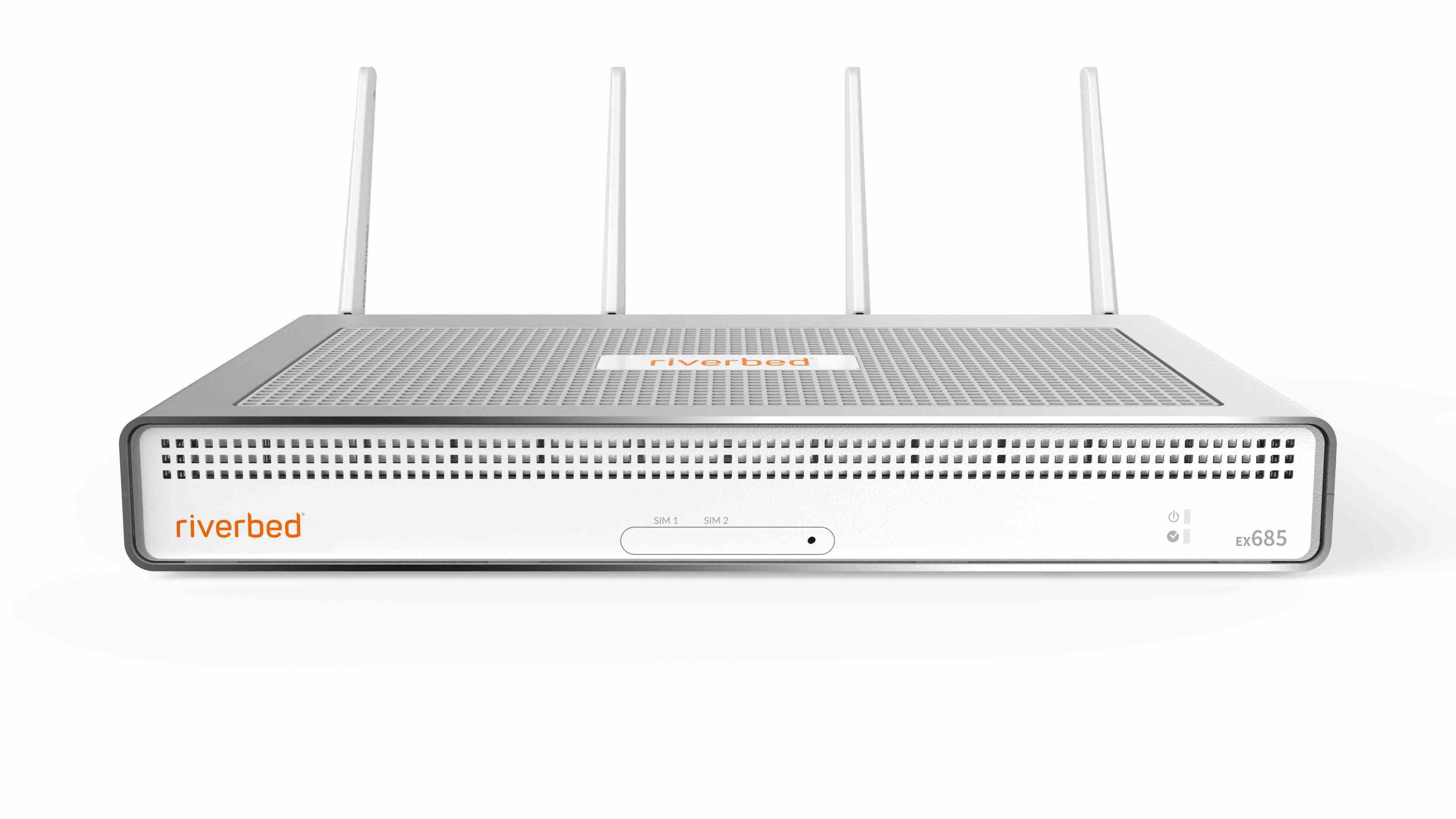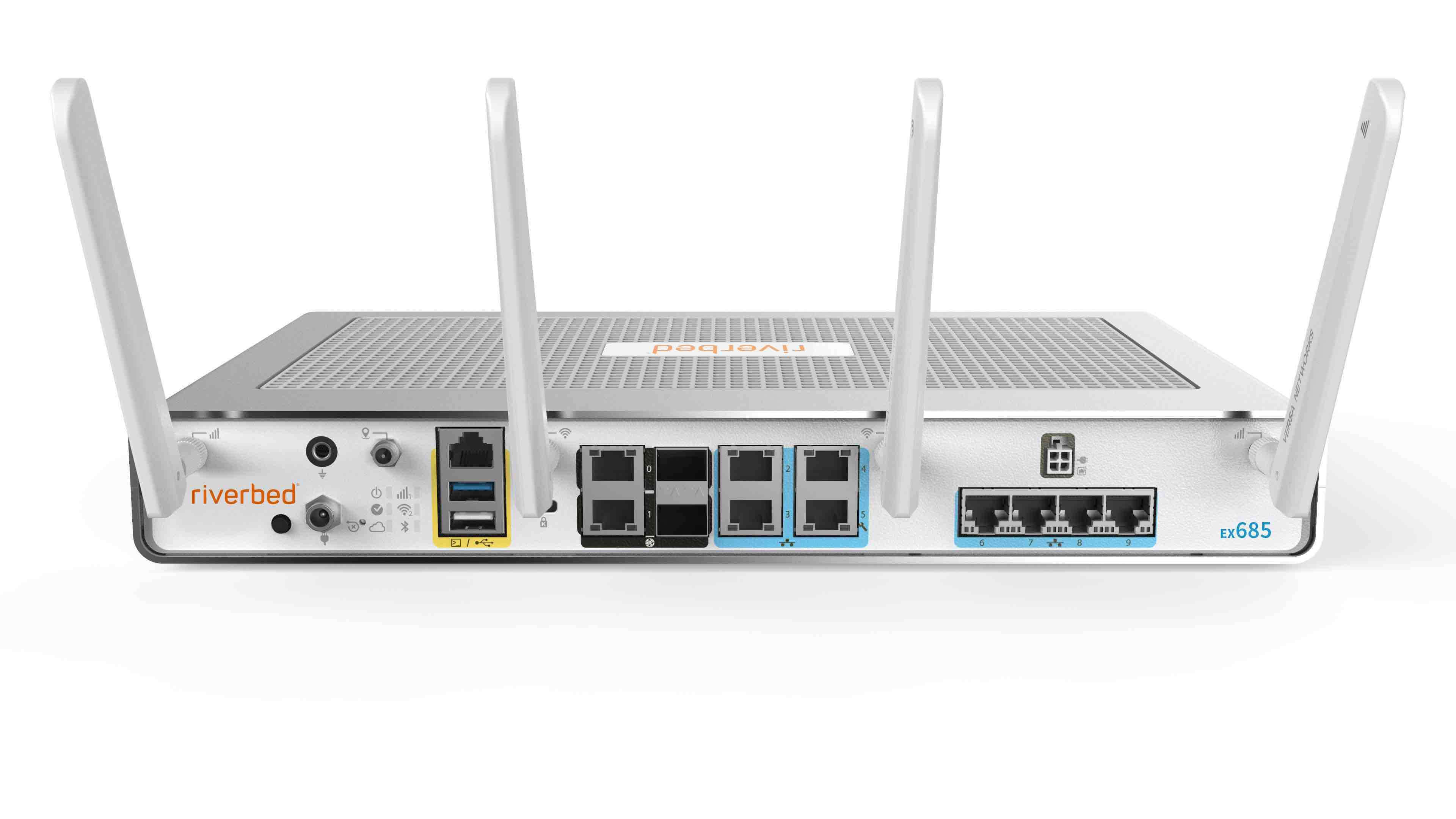 Platform Details
Enterprise-class SD-WAN:
The SteelConnect EX xx85 platforms support the complete and power-packed enterprise SD-WAN feature set. These features include enterprise routing for overlay and underlay network communication, dynamic traffic conditioning for Internet links, advanced path resiliency, policy-based routing, and much more. Riverbed delivers IT agility with next-generation SD-WAN network architecture, moving from traditional packet-based networks to application-centric networks. Visit the What is SD-WAN? FAQ page to learn more about SD-WAN.
Industry-Leading Application Acceleration:
An industry leader in application performance over WANs, Riverbed extends its superior WAN optimization and application acceleration capabilities to enterprise SD-WAN. All three platforms seamlessly interface with SteelHead appliances for on-premises, cloud, and SaaS application acceleration. And SteelConnect EX-685 supports Universal Customer Premise Equipment (uCPE) with virtual SteelHead to accelerate applications in a 1-box configuration.
Advanced Network and SD-WAN Security:
All SteelConnect EX xx85 models deliver Next-Generation Firewall (NGFW) services. The SteelConnect EX-485 and EX-685 support additional advanced security functions including Next-Gen IPS, Malware Protection, Antivirus and Unified Threat Management (UTM) functionality. All models also provide flexible service-chaining to interface with any third-party security solution of the customer's choosing.
Building the right Enterprise SD-WAN for your needs:
Read our latest blog on how to design the SD-WAN headend to connect these LTE/Wi-Fi enabled SD-WAN branch appliances to the datacenter or regional hubs. Download the SteelConnect EX Specification Sheet for SD-WAN models and technical details. 
Availability:
The xx85 platforms are currently orderable and generally available. Contact Riverbed for more information.