Cloud costs in general and bandwidth costs in particular are taking a big hit on the bottom line over the long run. There is a growing awareness of this phenomenon across the industry, especially with the technology sector experiencing a slow shrinkage with no end in sight.
Andreesen Horowitz released an eye opening report in 2022 on what this can mean for a company's economics and how high the committed cloud spend percentage is when compared to revenue. According to the report, controlling public cloud spend is a heavy uplift spanning many areas like system-redesign, moving workloads to more efficient hardware or even third party efficiency solutions. Andreesen Horowitz went further, sharing an example of how Dropbox used various optimization techniques and, despite a small dip in revenue, were able to improve their margins just by controlling their cloud spend.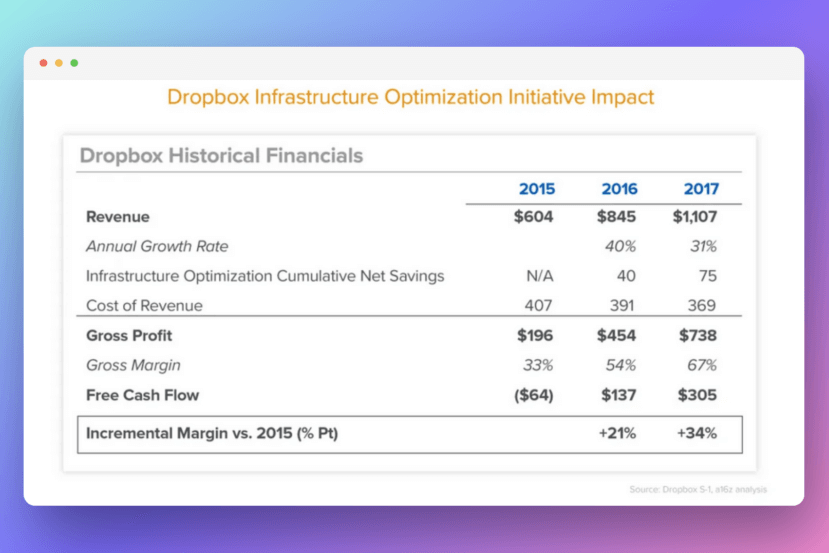 How Riverbed Acceleration can help
Riverbed's Acceleration solutions have three purpose-built algorithms for optimization to match different needs—Cloud Accelerator, Client Accelerator, and SaaS Accelerator. The optimization engine uses three techniques to reduce bandwidth use: blog or file caching, file compression, and byte stream look-ahead. More details can be seen in this helpful video:
[embedyt] https://www.youtube.com/watch?v=8jcuO0PdFn4[/embedyt]
To visually demonstrate how much traffic can be saved in a branch-to-cloud, the image below shows one of Riverbed's own offices where cost was a pain-point. it ended up reducing data usage by close to 30% without any manual tweaking required on the end servers or services.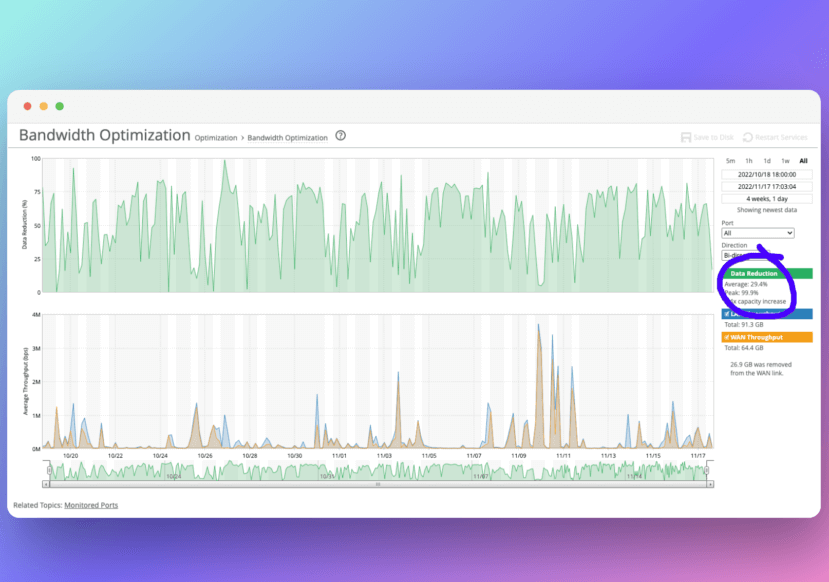 Visibility and cost transparency
The first step in reducing cloud cost is identifying potential causes for high spend, particularly bandwidth usage. Determining the root-cause of high cost bandwidth can be a difficult task without the right tools in place. Riverbed observability tools will remain your faithful companion along this journey.
Wouldn't it be great if you had interactive charts like below—showcasing the big groups or the individual bandwidth hogs in a visual report—rather than going through logs or cumbersome data mining exercises?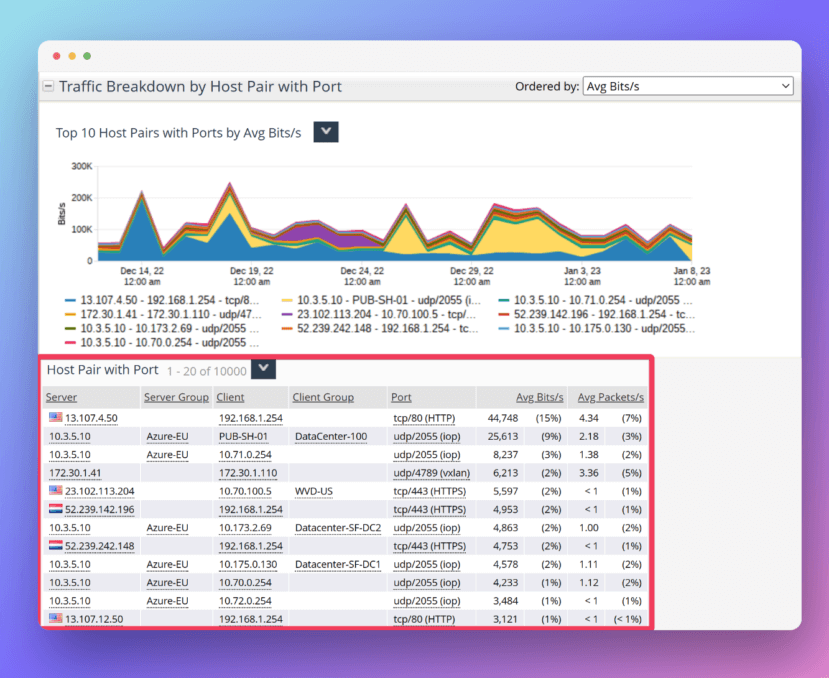 Trust Riverbed Acceleration for controlling cloud costs. To learn how Riverbed solutions can help reduce your organizations IT asset costs, visit this page.